July 29, 2020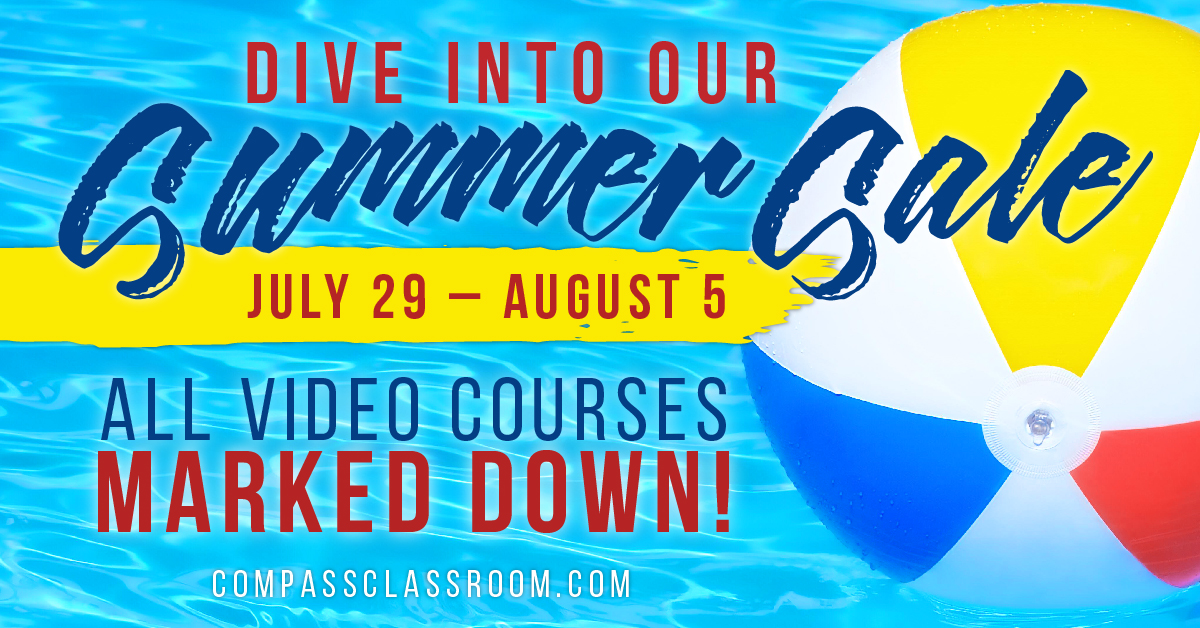 Compass Classroom's big summer sale starts today! You can get a discount on all their video classes, including Dave Raymond's American History, which my family will be working through this school year. I'll be blogging more about that in a few days. If you've been looking at any of their classes, this is the perfect time to purchase!
I can't wait to get our purchases in the mail: we ordered Word Up Volumes 2 & 3. Volume 1 has been a favorite for my children – even the 5-year-old! We are looking forward to watching these episodes during our Morning Time as part of this school year.
Disclosure of Material Connection: I received the streaming lessons of American History free from the publisher for review purposes. I was not required to write a positive review. The opinions I have expressed are my own. I am disclosing this in accordance with the Federal Trade Commission's 16 CFR, Part 255: "Guides Concerning the Use of Endorsements and Testimonials in Advertising." This site is a Compass Classroom affiliate, and purchases made through links (including linked covers) may result in my receiving a small commission (at no additional cost to you).
Entry filed under: Homeschooling, Sales and Yard Sales. Tags: .