Archive for
July, 2020
My good friend Jessica is selling grass-fed beef from her farm in Maryville, and I can personally vouch for how good it is! Here are the details on her next available sale. She is also offering fresh-picked corn for sale.
*Corn*

We will be pulling Silver Queen Sweet Corn Saturday Aug 1st morning. $6/dozen
There's not a TON of it left, so first come first served. Look for the kids sign by the road. I'll post when it's gone.
*Beef*

We will be open to sell beef Saturday Aug 1st untill about 2pm. Also open by appointment (aka Hollar at me to make sure I'm home) I have plenty of ground beef, London Broils and Shanks. Once again it is going FAST! Thanks customers!
Add comment July 30, 2020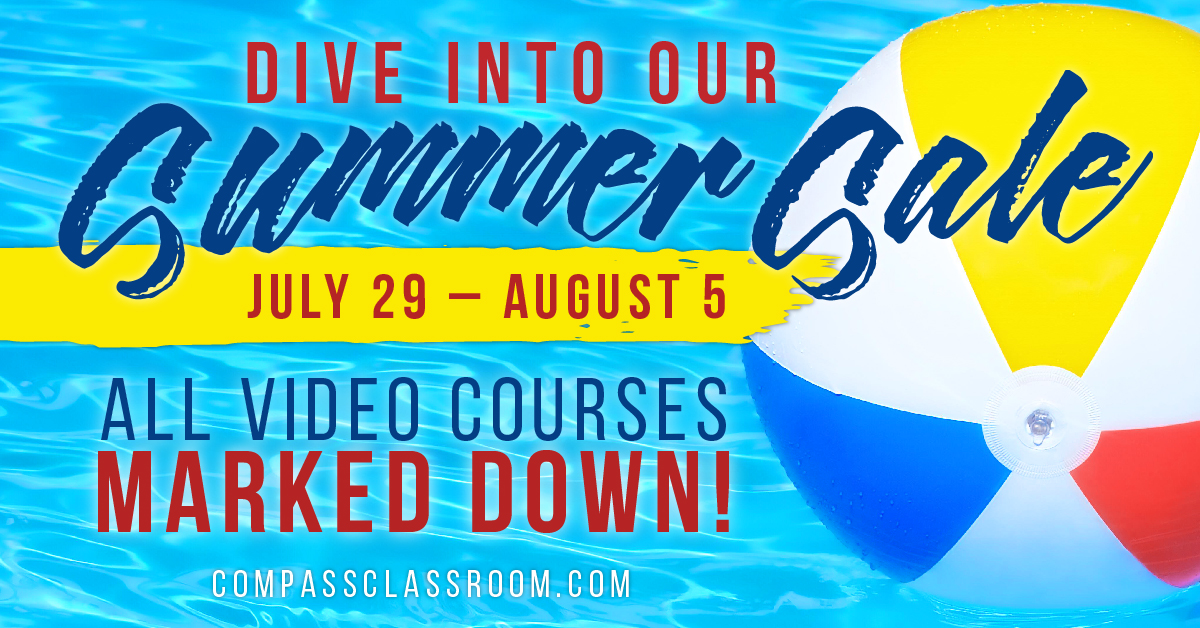 Compass Classroom's big summer sale starts today! You can get a discount on all their video classes, including Dave Raymond's American History, which my family will be working through this school year. I'll be blogging more about that in a few days. If you've been looking at any of their classes, this is the perfect time to purchase!
I can't wait to get our purchases in the mail: we ordered Word Up Volumes 2 & 3. Volume 1 has been a favorite for my children – even the 5-year-old! We are looking forward to watching these episodes during our Morning Time as part of this school year.
Disclosure of Material Connection: I received the streaming lessons of American History free from the publisher for review purposes. I was not required to write a positive review. The opinions I have expressed are my own. I am disclosing this in accordance with the Federal Trade Commission's 16 CFR, Part 255: "Guides Concerning the Use of Endorsements and Testimonials in Advertising." This site is a Compass Classroom affiliate, and purchases made through links (including linked covers) may result in my receiving a small commission (at no additional cost to you).
Add comment July 29, 2020
We had a fun day recently going around town getting all my birthday freebies! I've detailed a number of birthday freebies in the past, but I wanted to list one that is new to me – and pretty fabulous! We love Tupelo Honey, and even more so since they sent me $20 free for my birthday! If you haven't signed up for their Social Club, you can do that here. Benefits include:
Free pint glass or $5 off when you first sign up
$20 off for your birthday
$15 off your next purchase every time you spend $75
50% reward progress for every friend you invite who signs up, plus $10 for them!
Add comment July 28, 2020