November 6, 2015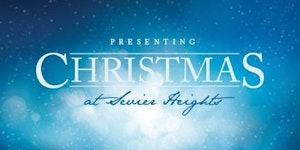 Tickets are now available for the Christmas at Sevier Heights program in December! Christmas at Sevier Heights is a one hour and fifteen minute collection of holiday favorites and Christ-centered music mingled with the telling of the Christmas story. They'll also have family-friendly activities (train ride, crafts for kids, FREE hot chocolate and cider, photo booths and more) on-site before and after each presentation.
Tickets are free, but there's a possibility they may sell out. Tickets are not required to attend, but ticket holders will be admitted first. You can request that your free tickets be mailed to your house or you can pick them up the day of the event. Go here to get your tickets.
Entry filed under: Freebies. Tags: .